We accept student applications throughout the year although our main intake is in September. The Association of National Specialist Colleges, Natspec has provided advice on how to apply to a specialist college. As a section 41 college Pennine works with its local authorities and has produced a local offer. Contact us or your local Connexion Advisor for additional advice. We recommend visiting Pennine as a first step.
We welcome applications on behalf of all students, regardless of their disability or impairment, subject to our capacity to provide the support they may require. To enquire about student vacancies, please phone our Admissions Secretary.
Initial contact
Initial contact can be made by Connexions advisers, although enquiries may be made by parents, social workers, schools or local education authorities. Parents/carers are also welcomed to book in one of our open enquiry mornings for a tour of the campus and to meet the Admissions Team.
Admissions procedure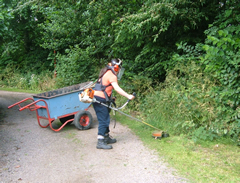 The first step of the admissions procedure is to complete our Initial Student Enquiry form by phoning Admissions on 01924 255281. It is essential that you discuss a possible application with the student's Connexions or Careers Adviser beforehand.
We take great care to ensure that the education we offer meets the needs of individual students, so the application and assessment process can be quite lengthy.
If we feel that we may be able to meet the prospective student's needs, we will request further information including recent school, Connexions, respite care and medical reports, and a pen picture (preferably written by parents/carers).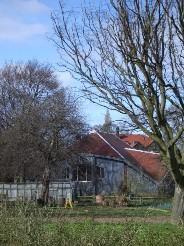 Following a successful Initial Assessment we will invite the prospective student, with their parents/guardians, social worker or others for an interview. During this an Interview Form will be completed and any questions arising from the reports will be discussed.
After a successful interview the young person would be invited to a day assessment when they would join the current students in various activities.  Further visits, perhaps including an overnight stay, may follow.  If successful an offer of a place, subject to agreement of funding support, will be sent to parents/ carers, who are requested to accept in writing. In accepting the offer of a place, parents/carers agree to Pennine's Terms & Conditions of Placement.